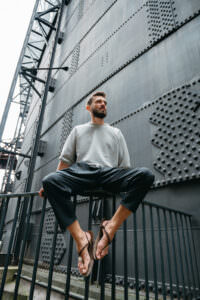 What`s inside the package
There are barefoot sandals with leather straps and printed tutorial how to tie laces to custom fit your feet. On the package leaflet, you will find instructions on how to take care of the sandals. The packaging is sustainably made of recycled cardboard paper and it comes wrapped in a cardboard sleeve. All stickers from the carrier will be on the outer packaging, so you will receive a clean box with a design – so you will have the sandals ready to give as a gift.
Technology
Our barefoot sandals are 5mm thin. The durable sole is localy sourced here in Czech and has a thickness of 3mm and the natural leather is 2mm thin. The layers are glued with water-resistant adhesive, so the sandals work in puddles and in the rain. The construction of the sandal is designed so that there is nothing to break. Once in a while, it's necessary to tie a new knot under the thumb and keep going!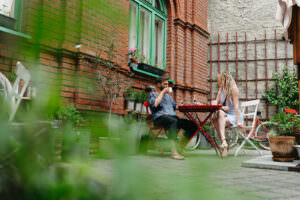 Laces and tying of the sandal
The laces are also made of natural leather and have a length of 1.5 meters on each sandal. The length of the laces is calculated so that the sandal can be tied not only in the basic tie but also around the ankle. You can add additional leather laces in a different color or technical cords in many colors to your order and adjust the style of the sandals according to your preference.
Natural leather
The leather is processed without chemicals, using only natural tannins. It's not chrome leather, so you don't have to worry about harmful substances. All the leather we use is natural.